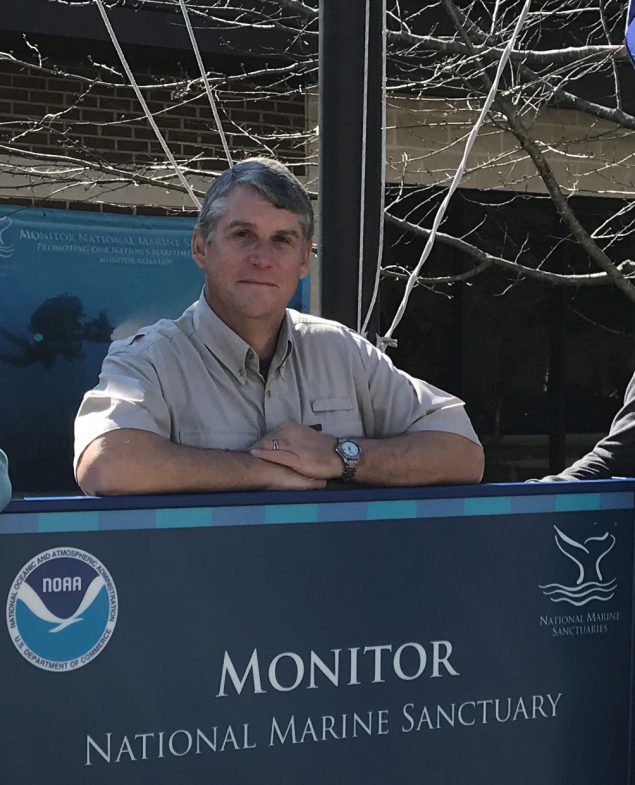 Chris Southerly joined the Underwater Archaeology Branch of the Office of State Archaeology as a staff archaeologist in 2000. As the Deputy State Archaeologist-Underwater, Chris is responsible for supervising professional staff in the identification, inventory, evaluation, and management of terrestrial and submerged archaeological resources throughout the state, and the curation of associated archaeological artifacts and data. He serves as co-principle investigator for the Queen Anne's Revenge Shipwreck Project and as the UAB Diving Safety Officer managing the equipment, logistics, and training of the OSA scientific diving program.
Chris did undergraduate work in biochemistry at Virginia Tech before earning his BS in anthropology from James Madison University. He also did graduate work in historical archaeology at the College of William & Mary before turning his focus to underwater archaeology and completing his MA in maritime history with the Program in Maritime Studies at East Carolina University.
Chris has worked on and supervised terrestrial and underwater projects from prehistoric to modern times in the mid-Atlantic and southeastern United States, and abroad, conducting contract, research, and regulatory archaeology. Between 2003 and 2010, he directed archaeological fieldwork and diving operations on the Queen Anne's Revenge Shipwreck Project, including serving as lead instructor for the DiveDown program, teaching recreational scuba divers about North Carolina's underwater cultural heritage.