Adapted from an essay by Chris Taylor, NOAA National Centers for Coastal Ocean Science and Avery Paxton, University of North Carolina at Chapel Hill, Institute of Marine Sciences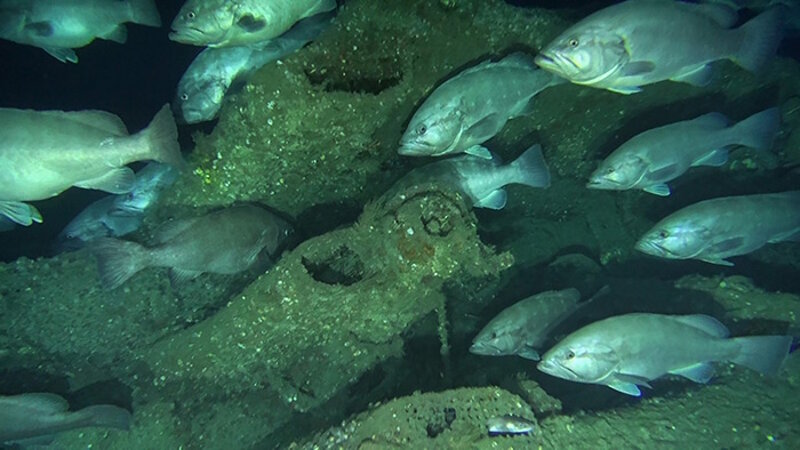 Off the coast of North Carolina, thousands of shipwrecks speckle the seascape, dispersed among the natural, exposed bedrock that forms extensive reefs in both shallow and deep waters. These shipwrecks create reefs for fishes that coastal fishing and diving communities depend on. However, scientists lack a full understanding of the distribution of these reef features and how they sustain such valuable fishes.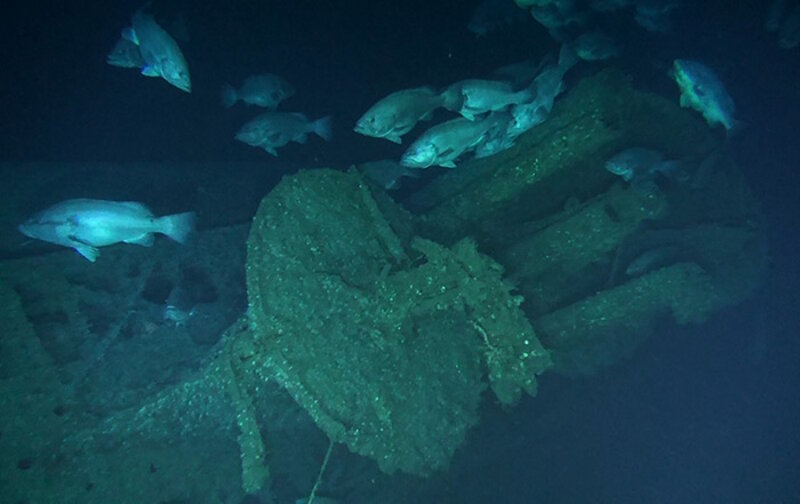 U-576 is a German submersible that was sunk in July 1942 during World War II. Discovered in 2014, this shipwreck provides a great opportunity to learn more about both history and biology. Submersibles outfitted with innovative technologies, such as video cameras and laser line scanners, are the perfect tools to see into the lives of fishes that call shipwreck reefs home. Video cameras record fish schooling around the shipwreck and those hiding in crevices. Laser-line scanners use light directed across the reef structure to build visual models of how fish are distributed around the shipwreck and also allow us to count fish and measure their size.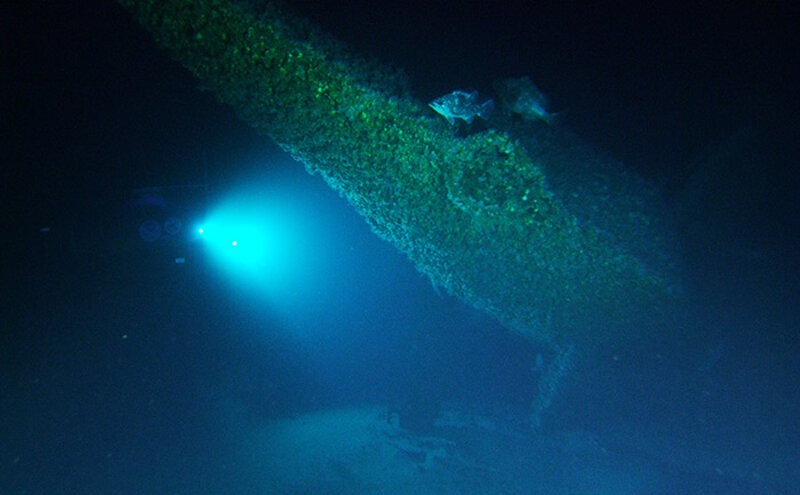 The images gathered provide valuable insights. Many different types of fish concentrate around the shipwreck. Some of these fish belong to a group of fish managed by the federal government because of their high value for fisheries, as well as their depleted numbers for many species. For example, snowy grouper, Warsaw grouper, and yellowedge grouper glide above the wreck structures and meander into internal spaces. Schools of snapper and jacks corral silvery baitfish. Invertebrates encrust the wreck structure, providing food for the reef-associated fishes. The shipwrecks are alive with marine life.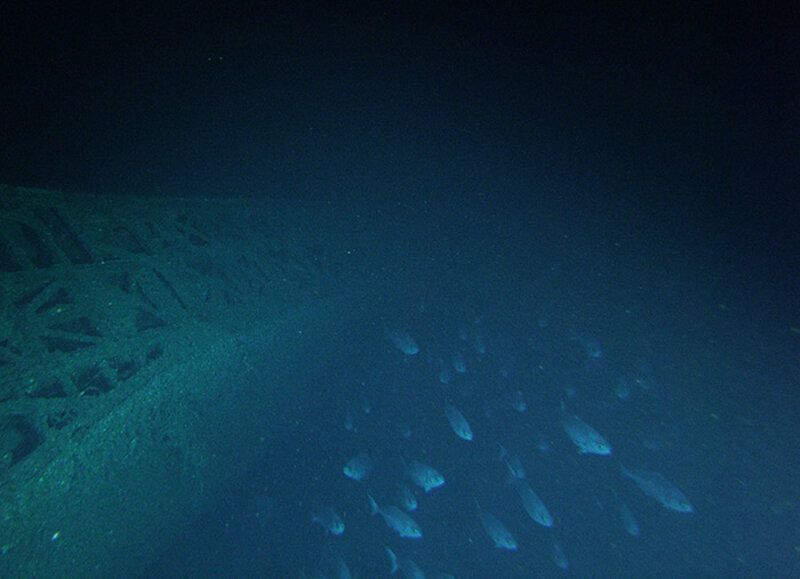 Reconstructing the history of shipwrecks (archaeology) and understanding how fish use wrecks as habitat (biology) used to be two distinct components, addressed with different efforts and separate tools. Now, new collaborations are forming where researchers use the same effort and tools to simultaneously gather archaeological and biological information on shipwrecks.